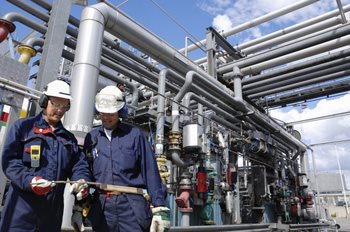 The world of patents will prove to have individuals in various professions and careers. Patent jobs vary can vary greatly in terms of which field of concentration they are applied in and level of expertise. There also careers that deal strictly with patents, while others may often times encounter situations with patents on a consistent basis. The following is a list of a variety of patent jobs and careers:
Patent Examiner
A patent examiner is among the many patent jobs that will deal strictly with patents. A patent examiner in the United States would be employed by the Federal Government to work with the United States Patent and Trademark Office.
The main responsibility of a patent examiner is to analyze patent applications to determine the patentability of a particular invention, design, or idea. Being a patent examiner requires having a specialized skill set in order to appropriate investigate and examine inventions that are being submitted for patent consideration.
Among the various fields that patent examiners will often specialize, some include:
1. Chemical Engineering
2. Mechanical Engineering
3. Civil Engineering
4. Aeronautical Engineering
5. Nuclear Engineering
6. Biology
7. Pharmacology
8. Microbiology
9. Chemistry
10. Physics
Patent Agent
A patent agent is an individual that usually works in private sectors for the purpose of assisting others obtain patents for their inventions or ideas. A patent agent is not considered to be a patent attorney, though he/she must be registered to practice with the United States Patent and Trademark Office. However, patent agents will usually have various legal responsibilities and functions as they pertain to patents. Among the various responsibilities of patent agent, some are:
1. Drafting Patent Applications: Due to the legal knowledge and technical or scientific backgrounds required for the position, a patent agent will have the necessary skill and experience to properly draft patent applications.
2. Patent Prosecution: In the case that the USPTO denies or rejects a patent application, patent agents be employed to either make amendments to the application in order to be re-submitted, or develop arguments to overturn or appeal the rejection.
3. Litigation Support: Because a patent agent is not legally allowed to practice law outside of the realm of patents, he/she will often times work with attorneys in cases regarding patent litigation or lawsuits.
Patent Paralegal
Patent paralegals will assist patent attorneys and lawyers in a variety of situations and tasks. A patent paralegal will prove to be knowledgeable of existing laws and statutes governing patents, both in the United States and on the international level. Responsibilities of a paralegal may include:
1. Preparing and filling patent applications with the United States Patent and Trademark Office
2. Maintain contact with inventors and clients
3. Keeping records from the USPTO and clients
4. Assist in research in regards to patent law
5. Assist in the drafting of patent applications
A patent paralegal, though not an attorney, must complete courses of study that are accredited by the American Bar Association. Though it may not be required to be certified, it is often recommended that certification be considered, which does help when looking for a position in the field.