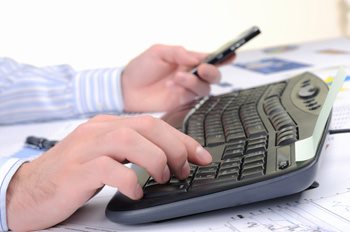 In the United States, all issues and concerns regarding patents are governed by the United States Patent and Trademark Office, often simply referred to as the US Patent Office. The US Patent Office is mostly known for being the Federal government agency to which all patent applications are to be submitted. However, the USPTO is also responsible for the enforcement of applicable United States patent laws.
History of the US Patent Office
The United States Patent and Trademark Office was established as the result of the First Congress creating and implementing the Patent Act of 1790, the nation's first patent law. Under Title 35 of the United States Code, the responsibilities and functions of the US Patent Office are described. One of the key features of Title 35 is the fact that it establishes the concept of granting protection to on the basis of "first to invent," rather than "first to file."
The United States Patent and Trademark Office was also established in accordance to Article 1, Section 8 of the United States Constitution. This section of the Constitution calls for the promotion and progression of science and the arts. With the US Patent Office, this issue was addressed, claiming that the overall mission of the agency is to promote and control the progress of industry and economy while concurrently also strengthening the national economy.
Responsibilities of the US Patent Office –The US Patent Office not only deals with patents, but will all other types of intellectual property, including trademark and copyright protection. The US Patent Office is the key agency in advising the President of the United States, the Secretary of Commerce, and other related United States Government agencies in all aspects of intellectual property, which include:
1. Interpretation, creation, and amendment of intellectual property policies
2. Intellectual property protection
3. Intellectual property enforcement
4. Promoting the protection of intellectual property on the international level
5. Assisting in the formulation of international treaties and polices in regards to intellectual property
Office Structure and Location
The US Patent Office is currently located in Alexandria, Virginia, though moved in 2006 from Arlington, Virginia. In 2009, the remaining offices of the Patents and the Chief Information Officer would also move to the city of Alexandria, completing the consolidated move of the agency.
The US Patent Office is entirely funded based on the fees that are charged for the registration of intellectual property ever since 1991. The USPTO is currently headed by David J. Kappos, the Under Secretary of Commerce for Intellectual Property, who assumed the position in 2009 as appointed by the President Barack Obama.
The US Patent Office currently has nearly 10,000 employees, with over half of the staff being patent examiners. Out of these patent examiners, nearly all were employed as utility patent examiners, for the exception of 99 that were assigned as design patent examiners.